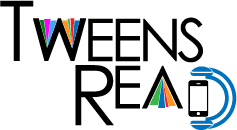 October 13, 2018

Information About the Day
In order for Tweens Read to be an enjoyable experience for everyone, we need all attendees (students and adults) to please be considerate of the following guidelines.
Be respectful of all attendees and follow all instructions given by adults and the Tweens Read volunteers and coordinators.
There is absolutely no running or horseplay allowed during this event.
The Tweens Read coordinators and volunteers reserve the right to remove anyone for misbehavior.
Items Students/Teachers SHOULD Bring
Books
Money for lunch (concessions/food trucks) – please know that food trucks DO NOT accept concession tickets for food. Only concessions inside the building take tickets.
Money for Tweens Read swag and/or raffle tickets.
Items Students/Teachers Should NOT Bring
Please let your students know that this is an event at a school. If they have something they aren't allowed to take to school normally, then they shouldn't bring it to Tweens Read. For example:
Weapons of any kind
Alcohol
Pets (of any kind!)
Electronic devices (don't bring your computer or iPad – Tweens Read cannot be responsible for lost devices)
Backpacks and large bags (students may bring them, but they are NOT allowed in the bookstore area)
​Glass containers

More information for adults/chaperones
---
Bus Information